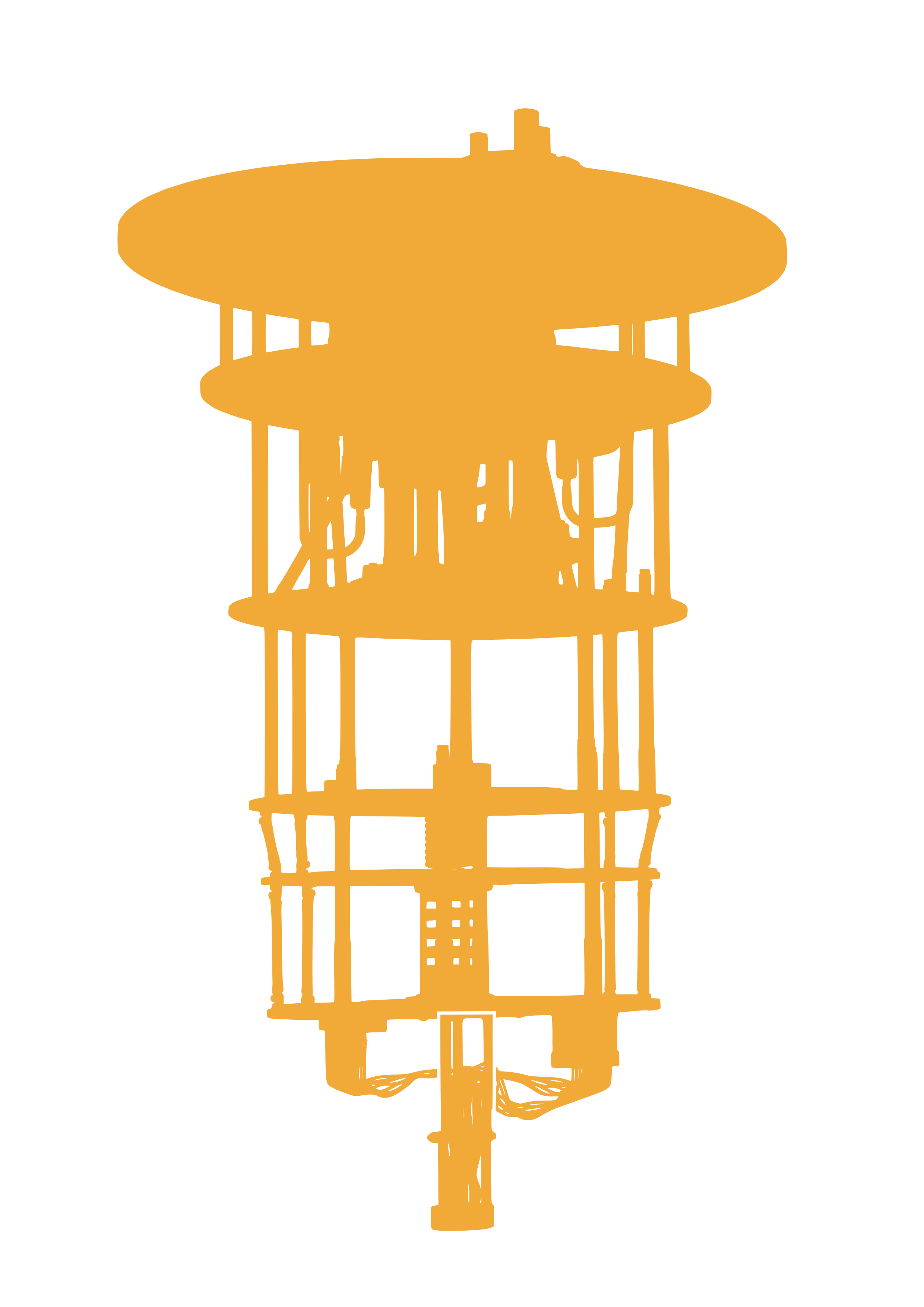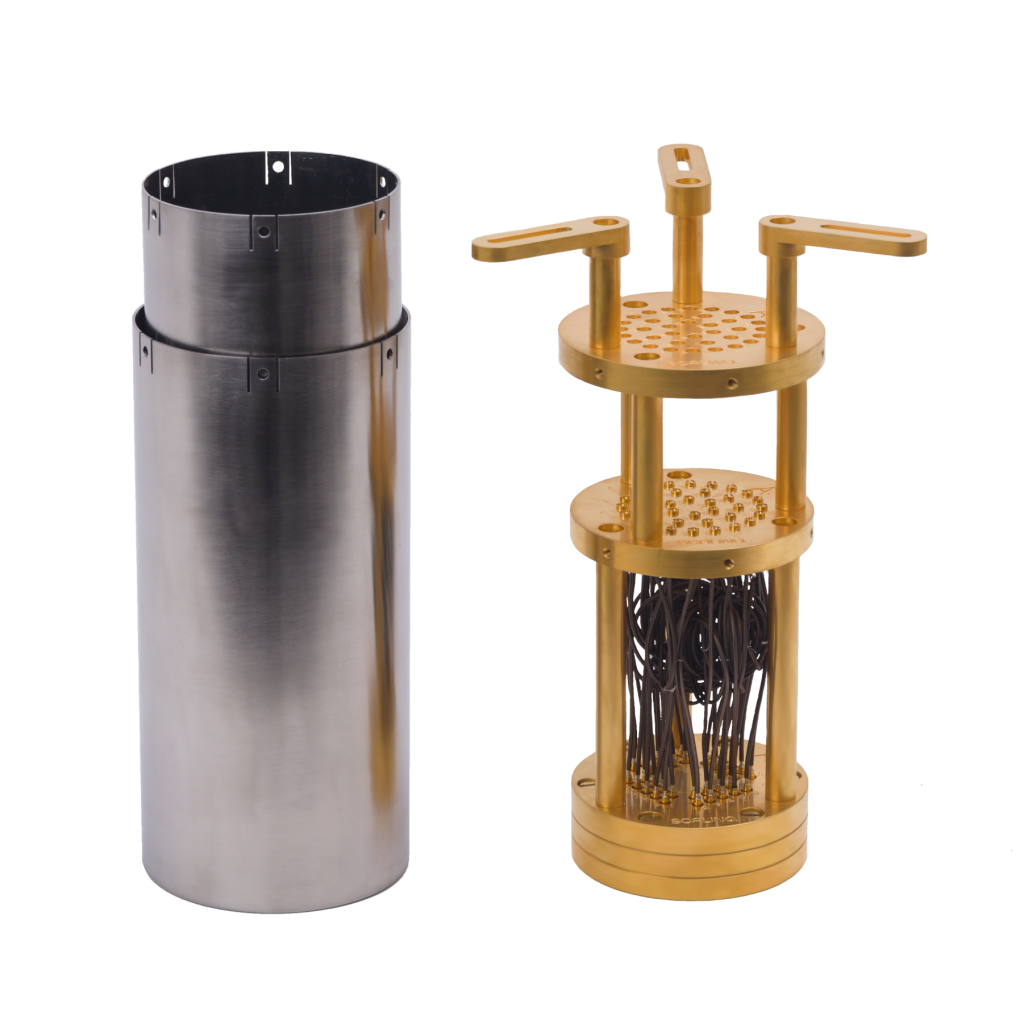 Complete Packaging Solution
LINQER is a product line of sample holders that is highly scalable and hosts both RF and dedicated DC lines. It is a patented solution designed with extreme precision to fit a variety of quantum processor sizes with high-end performance output. It is currently hosting qubit devices around the globe, saving scarce resources and helping physicists accelerate their quantum development!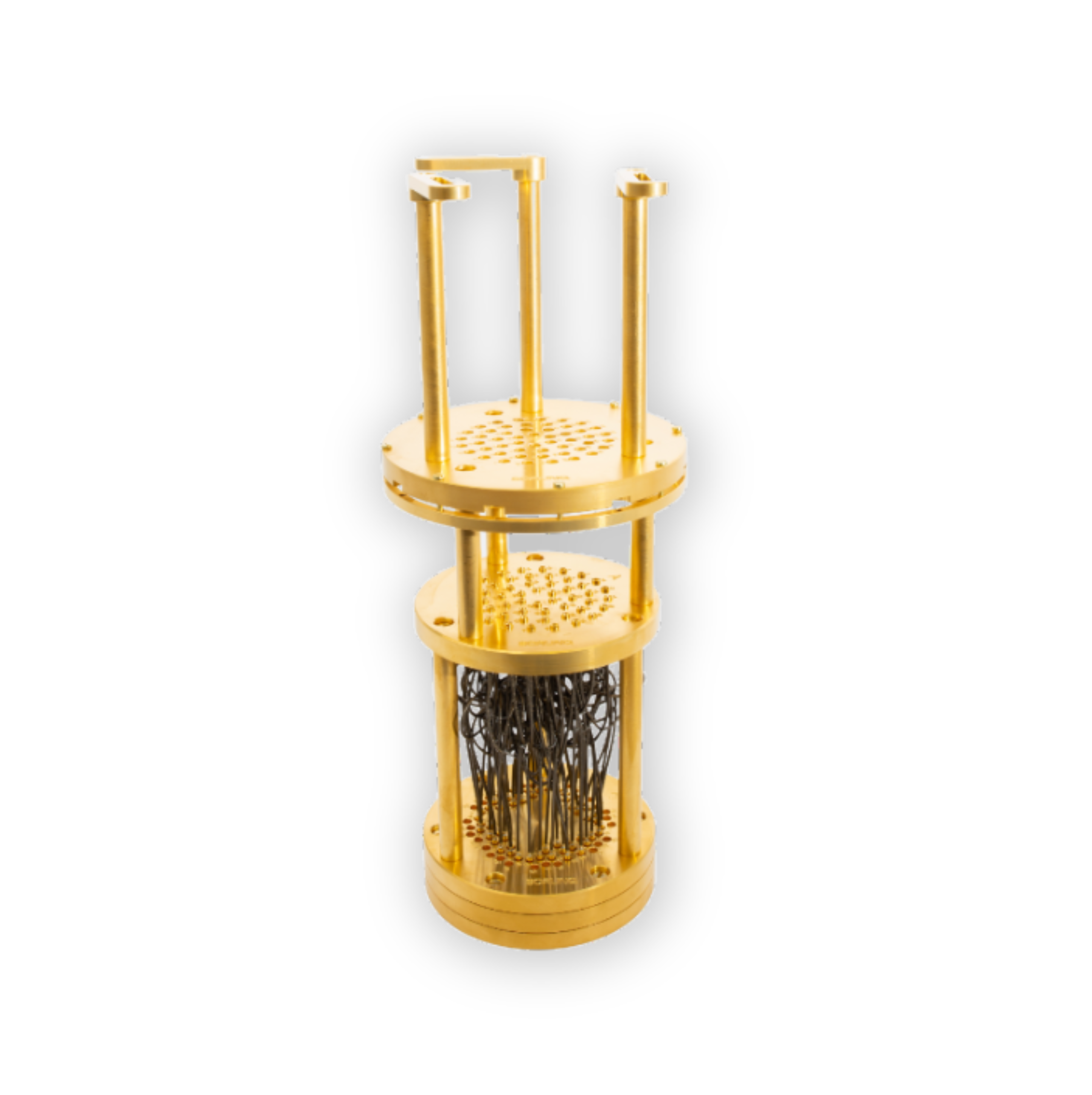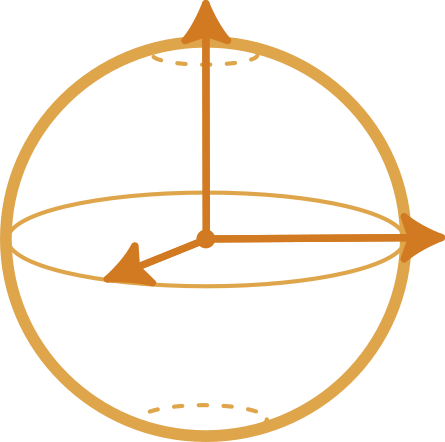 State-of-the-Art
T1 > 100μs
Single qubit gate fidelity > 99.9%
Near Neighbour Crosstalk < -100dB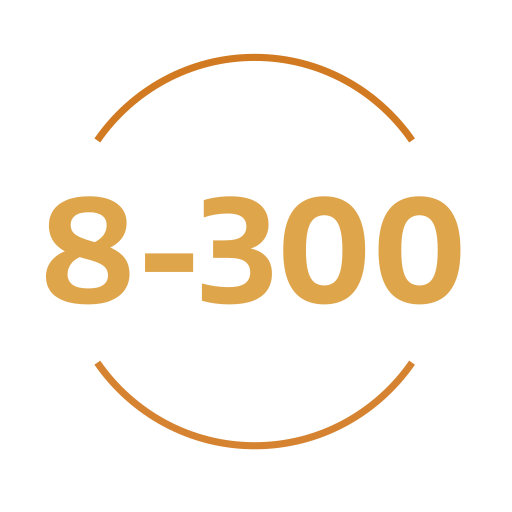 8-300 RF Lines
LINQER is highly adaptable and can be easily tailored to your particular setup. Our proprietary design allows mating 100s of RF connections in a matter of minutes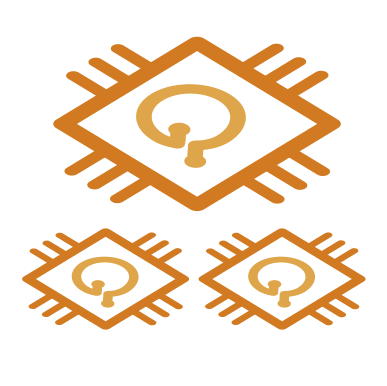 Quantum Processor Agnostic
Can host chips of varying sizes and shapes. Currently available up to 30×30 mm 2. Can also enable multiple chips in one packaging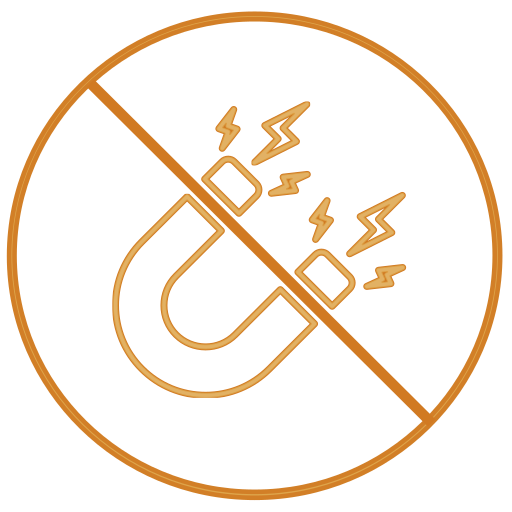 Fully Non-Magnetic
Carefully designed to be fully non-magnetic and rigorously verified in our quality assurance process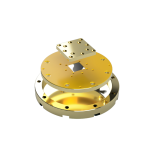 Allows for rapid samples changes and parallel preperations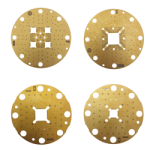 Hosts multiple samples at once and allow varying chip sizes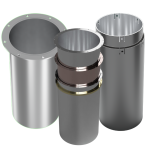 Proprietary magnetic shielding
setups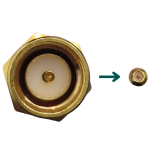 High-density proprietary connectors with small footprints
CURRENTLY AVAILABLE SIZES
We offer tailor-made sizes as well with varying launchpad designs and RF/DC line setups. Reach out!