SCALINQ was featured in the Quantum Insider regarding the newly announced partnership with Qblox.
The full article can be found here.
Insider Brief
SCALINQ and Qblox announced that they will partner, combining SCALINQ's cryogenic hardware with Qblox's modular control electronics.
SCALINQ is a Swedish research-based spin-off from Chalmers University of Technology and Qblox is a Dutch spin-off from Qutech and the Di Carlo lab.
Qblox's control electronics tightly integrate with LINQER to provide a plug-and-research solution for scientists.
Image: The SCALINQ and Qblox Teams at the SQA Conference in Munich August 2023 demonstrating their collaboration.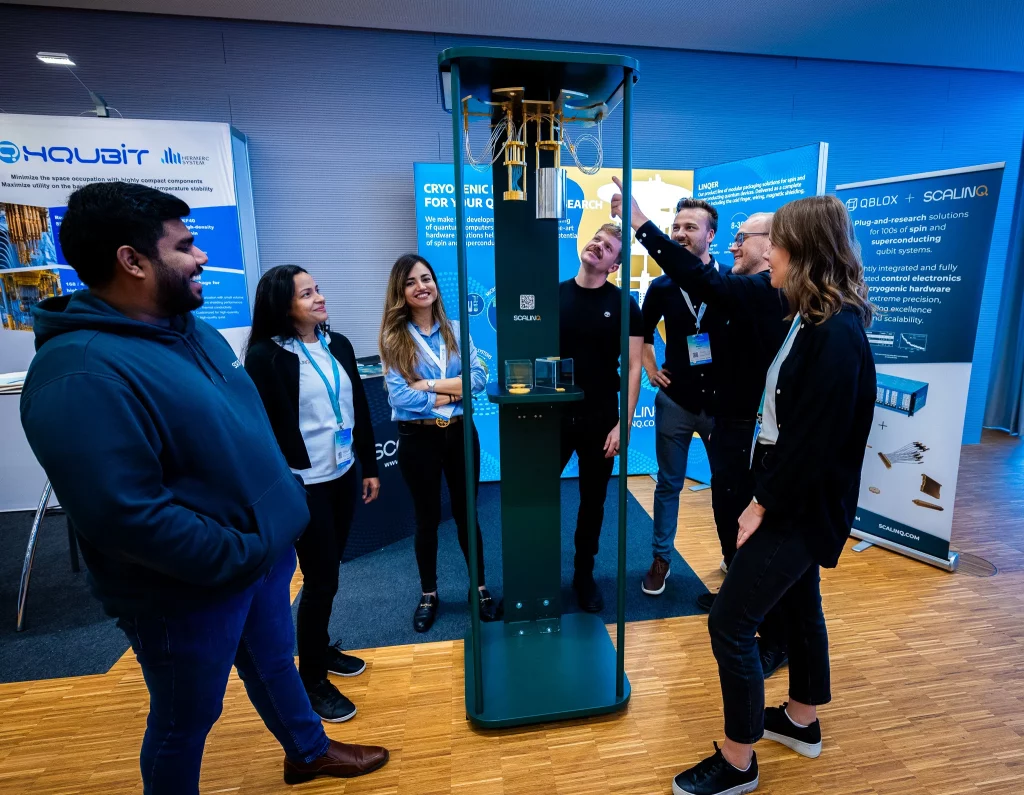 Read the full press release here
Other media outlets covered this story, read the article from Quantum Zeitgeist here and the Quantum Computing Report by CGI here.
About SCALINQ
SCALINQ has quickly established itself as a frontrunner in the quantum computing field. With our team of passionate engineers and researchers, SCALINQ is tackling the most urgent hardware limitations to accelerate quantum computing advancements.
As of today, SCALINQ offers complete packaging, filtering, and wiring solutions for both the superconducting and spin-qubits platforms. Regardless of whether you are on the leading edge or just starting in the field, we have the plug-and-research solutions you need. Find out more at www.scalinq.com
About Qblox
Qblox partners with leading global academic and industrial laboratories to drive the quantum future. The Qblox product portfolio is made up of modular quantum control stack electronics and software that are suitable for a variety of qubits. Qblox's control stack includes proprietary protocols and a distributed architecture for manipulating and measuring qubits at record speeds, accuracy, low levels of drift, and noise.
The Qblox team is 80+ members strong and continues to innovate hardware and software that is device-agnostic and scalable to support operations on hundreds and, in the future, thousands of qubits. Find out more at www.qblox.com