Superconducting Hardware Solutions at Techarenan in Stockholm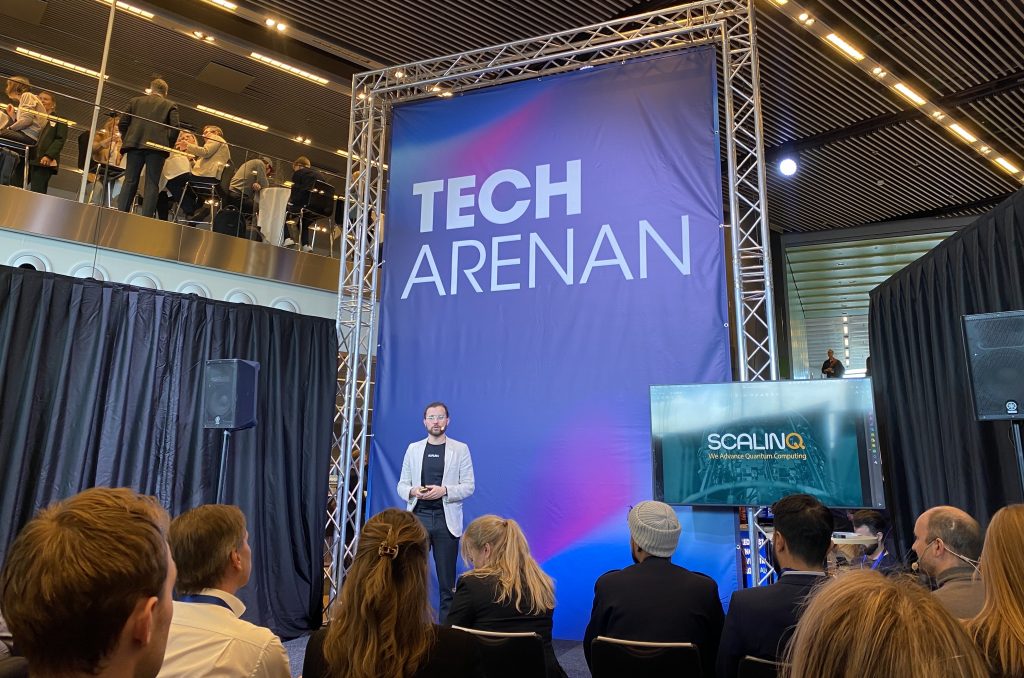 In the modern era, quantum computing is one of the most cutting-edge technologies. But although it has the potential to revolutionize computing by performing complex tasks more quickly and efficiently, most of the general public has barely heard about the concept. Recently, we had the opportunity to exhibit the importance of quantum technologies and show our latest superconducting hardware solutions for quantum computing at Techarenan in Stockholm.
Zaid Saeed, our CEO, pitched about the importance of quantum computing and its potential to solve challenges that can help the world. For those who were not familiar with quantum technology, it was an excellent opportunity to learn about the current state of the technology and its applications.
Techarenan is a perfect venue to present new technologies in various fields. It is a platform for decision-makers, industry and company leaders, as well as startups. It provides an opportunity to network with other professionals and share innovative ideas, technological products, and services.
We are glad to attend Techarenan 2023, sharing knowledge about how quantum technology has the potential to transform a wide range of industries and applications.
We are looking forward to the next Techarenan event!