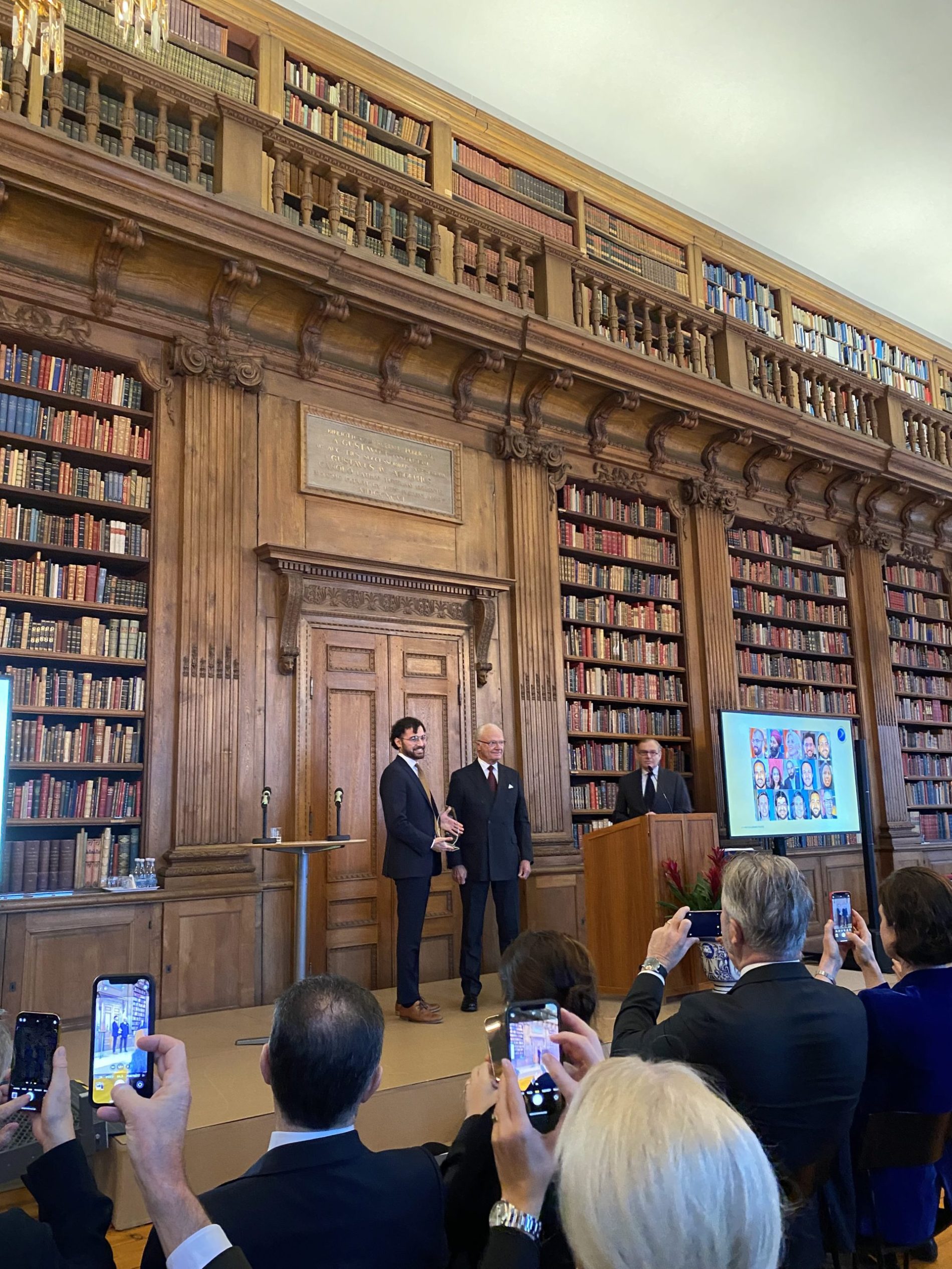 CEO of SCALINQ, Zaid Saeed, was named the Young Pioneer of the Year 2022 at the Årets Nybyggare award ceremony in Stockholm.
The Årets Nybyggare, organized by the Internationella Företagare i Sverige in Sweden (IFS), is awarded annually to immigrants to Sweden with outstanding entrepreneurial achievements. It has three categories—and since 2000, King Carl XVI Gustaf has been the patron of the award.
"It was such an honor to be handed the award by His Majesty King Carl XVI Gustaf. I couldn't be any more proud of Sweden and its constant efforts to acknowledge hard work," Zaid said.
The other two categories were awarded to Ali Ghoce of Gordon Services (Founder of the Year) and Alaa Alshawa and Rim Alexandra Halfya of Combify AB (New Startup of the Year).
The Årets Nybyggare award is first decided at the regional level. Zaid was one of three winners in the West Sweden region on October 18.
According to Almi, one of the award's sponsors, in addition to running successful businesses, awardees need to have made remarkable personal journeys and "through hard work, creativity and perseverance overcame all new challenges in Sweden."
Zaid arrived in Sweden at the age of nine and studied engineering and business at Chalmers University of Technology, Gothenburg.
He co-founded SCALINQ in 2022 and, in less than a year, has helped build a renowned company in the field of quantum computing. The Quantum Insider, a leading quantum computing magazine, listed SCALINQ as one of seven companies to watch in 2022.
SCALINQ's first product, Linqer, is a high density solution for hosting superconducting qubit devices regardless of qubit count or chip size. It can scale 12 times more qubits than any other commercially available alternative.
You can read more about the awards here.